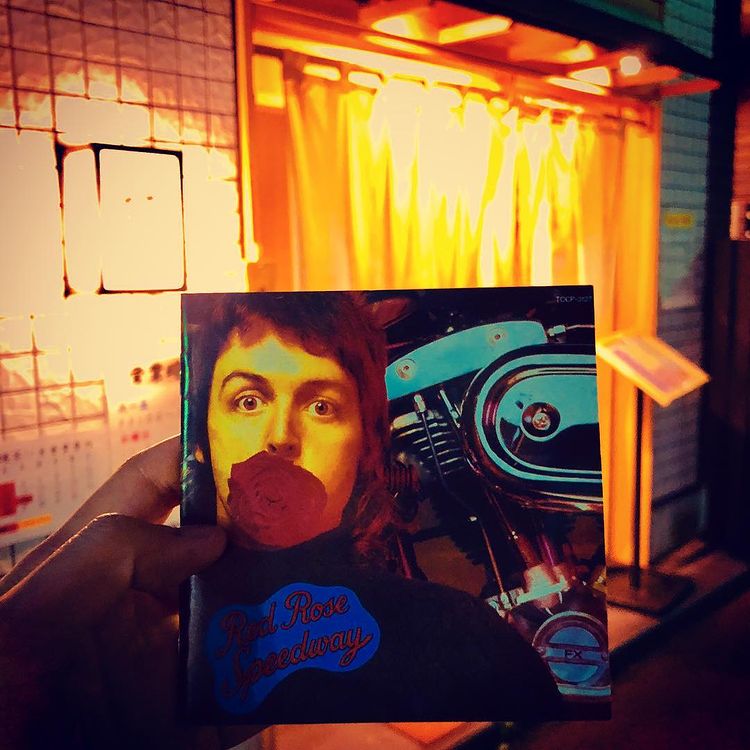 ポール・マッカートニー&ウイングス 「Red Rose Speedway」

「Red〜」でWINGS 
赤い羽根… ダジャレは始めるとキリがないよ
僕の中の誰かが言う

でもさ 赤羽にいるとき このジャケットがカバンに入っていたらそうなるでしょ?

🇬🇧🇬🇧🇬🇧🇬🇧🇬🇧🇬🇧🇬🇧🇬🇧🇬🇧🇬🇧🇬🇧🇬🇧

PAUL McCARTNEY & WINGS「Red Rose Speedway」

"RED ~" with WINGS 
Red feathers …(The meaning is the name of this station, AKABANE)
Pun is boring. Someone in me says to me.

However, if you have this art work in your bag when you're in Akabane, you'll be so, are'nt you?

---
【Work Information】
・1973年発売 Wings 2ndアルバム
・ポールが妻のリンダに捧げた"My Love"収録
・バラエティーに富んだメロウな曲に耳が吸い寄せられる名盤

【Track Listing】
1. Big Barn Bed
2. My Love
3. Get On The Right Thing
4. One More Kiss
5. Little Lamb Dragonfly
6. Single Pigeon
7. When The Night
8. Loup(1st Indian On The Moon)
9. Medley: A.Hold Me Tight, B.Lazy Dynamite, C.Hands Of Love, D
10. C Moon*
11. Hi, Hi, Hi*
12. The Mess*
13. I Lie Around*
*Bonus Track

【First listen to this song】
「My Love」
「Little Lamb Dragonfly」
---
052 <<
エレファントカシマシ「the fighting men's chronicle special THE ELEPHANT KASHIMASHI live BEST BOUT」
054 >>
ザ・キンクス「The Kinks Are The Village Green Preservation Society」



『音楽ジャケットの世界』
---