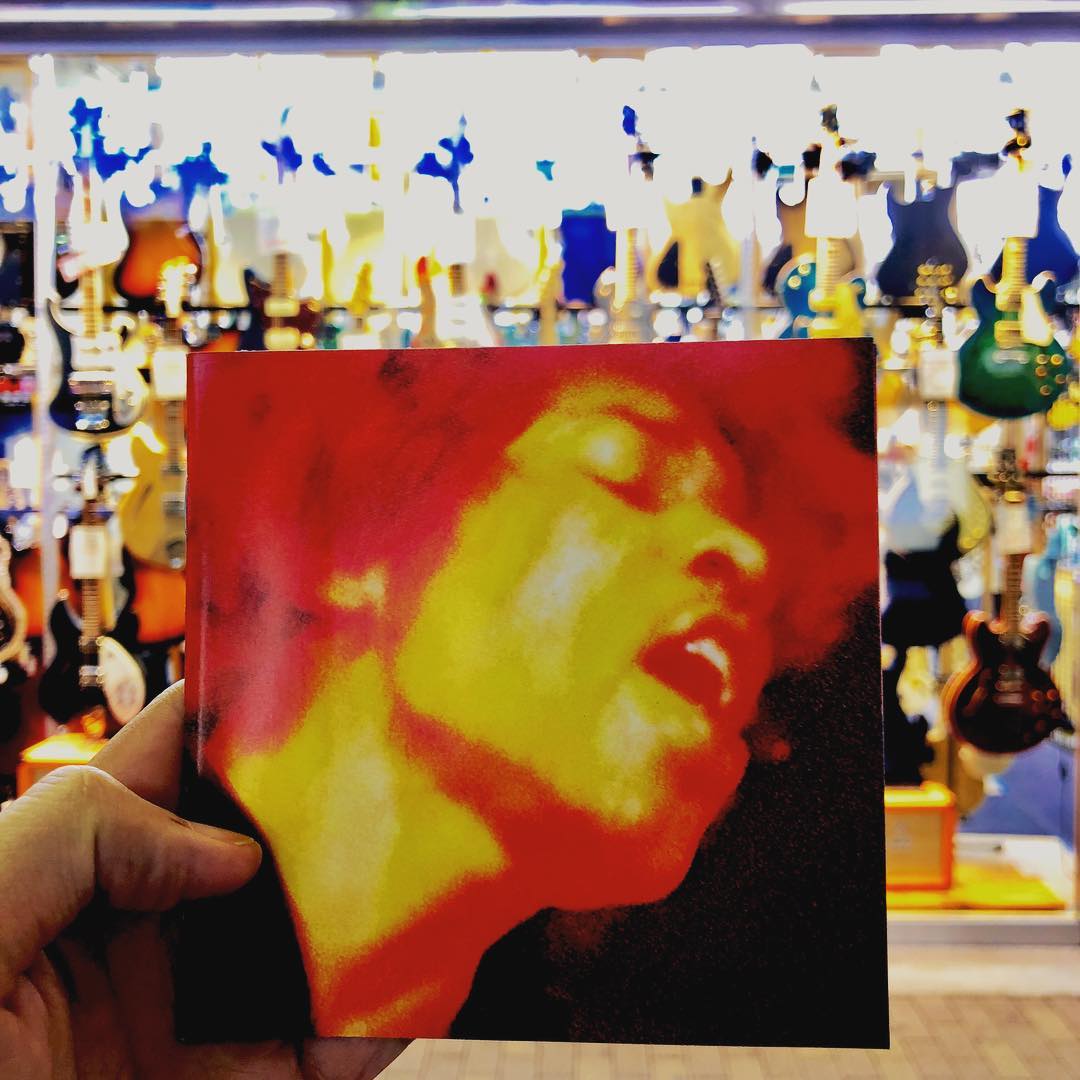 ジミ・ヘンドリックス・エクスペリエンス「Electric Ladyland」

自分の名前を経験させる
それはどんな風に感じるのか?

"ミュージシャンにとってとても難しいこと"
それはビートルズに影響を受けずにバンドをすること
そしてそれ以上に難しいのは…
ギタリストがジミ・ヘンドリックスに影響を受けずにギターを弾くこと

🇺🇸🇺🇸🇺🇸🇺🇸🇺🇸🇺🇸🇺🇸🇺🇸🇺🇸🇺🇸🇺🇸🎸

The Jimi Hendrix Experience「Electric Ladyland」

Make his name experience.
How does it feel?

"What is very difficult for musicians?"
Being a rock band without being influenced by the Beatles.
And even more difficult is for the guitarist to play the guitar unaffected by Jimi Hendrix.

---
【作品情報】
・1968年発売 3rdアルバム
・ジミ存命時としては最後のスタジオ盤
・ロックをギターの角度から語る際に絶対に外せない名盤

【Guest Player】(Wikipedia)
* Jack Casady – bass on "Voodoo Chile"
* Brian Jones – percussion on "All Along the Watchtower"
* Al Kooper – piano on "Long Hot Summer Night"
* Dave Mason – twelve-string guitar on "All Along the Watchtower", backing vocals on "Crosstown Traffic"
* The Sweet Inspirations – backing vocals on "Burning of the Midnight Lamp"
* Steve Winwood – Hammond organ on "Voodoo Chile"
* Chris Wood – flute on "1983… (A Merman I Should Turn to Be)"
on "Rainy Day, Dream Away" and "Still Raining, Still Dreaming":
* Larry Faucette – congas
* Mike Finnigan – organ
* Buddy Miles – drums
* Freddie Smith – tenor saxophone

【収録曲】
1. … And The Gods Made Love
2. Have You Ever Been (To Electric Ladyland)
3. Crosstown Traffic
4. Voodoo Chile
5. Little miss strange
6. Long hot summer night
7. Come on (let the good times roll)
8. Gypsy eyes
9. Burning of the midnight lamp
10. Rainy day dream away
11. 1983 (a merman I should turn to be)
12. Moon turn the tides…gently gently away
13. Still raining, still dreaming
14. House burning down
15. All along the watchtower
16. Voodoo Child (slight return)

【まずはこの曲】
「Crosstown Traffic」
「Voodoo Chile」


---
042 <<
マイク・シノダ「Post Traumatic」
044 >>
クイーン「Greatest Hits」

---