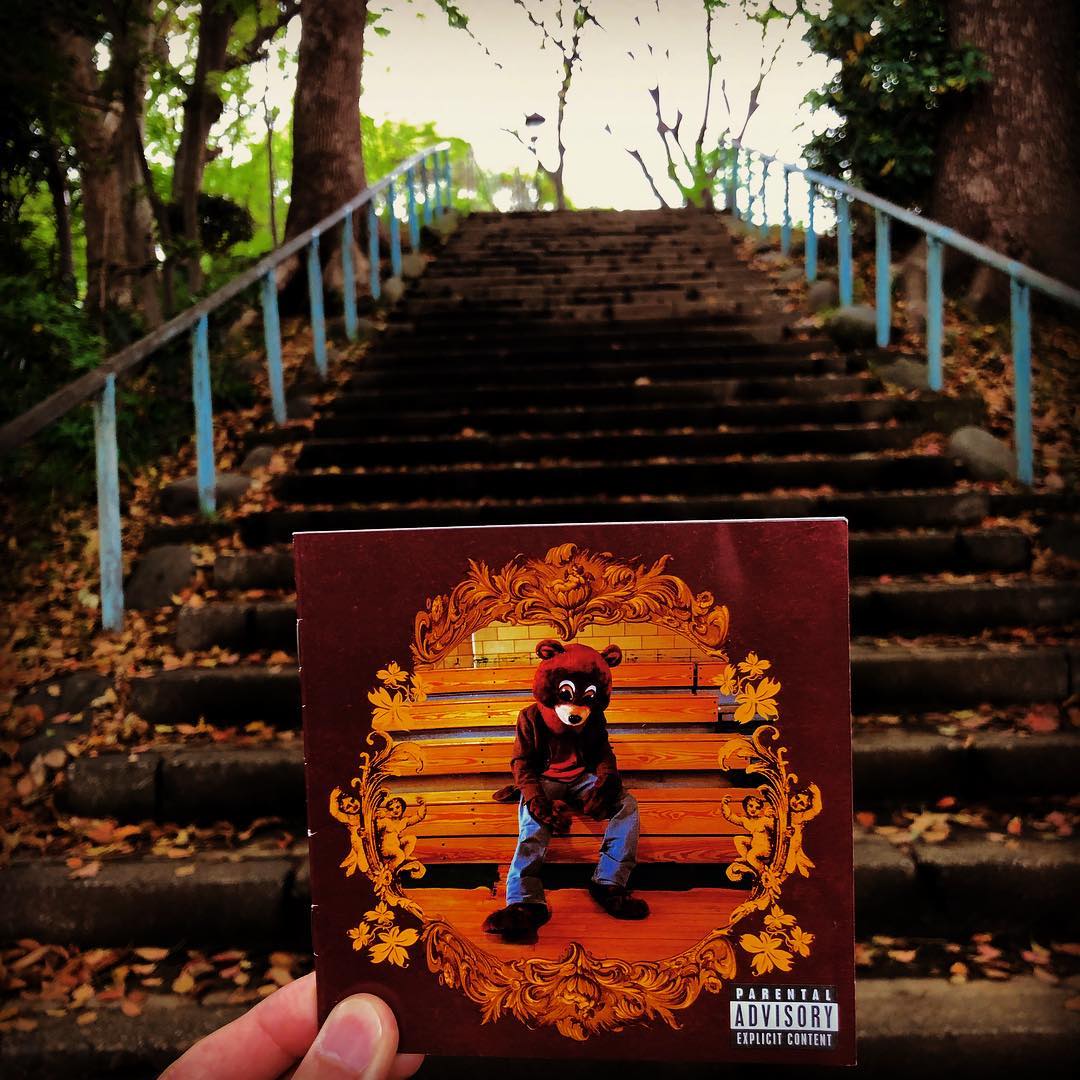 カニエ・ウェスト「The College Dropout」

僕が落ち込んでるように見える?
これは次のステップへの準備だと自分に言い聞かせているところだよ

君とは考え方に違いはあるけれど
この先もずっとかかわっていきたいわけで

振り返った時に今が転換期だったときっと思えるから
少しの間考えてみるよ

落ち込んでいるわけではないから心配しないで

🇺🇸🇺🇸🇺🇸🇺🇸🇺🇸🇺🇸🇺🇸🇺🇸🇺🇸🇺🇸🇺🇸🇺🇸

Kanye West「The College Dropout」

Do you look like I'm depressed?
I'm telling myself that this is a preparation for the next step.
Though there is difference in way of thinking with you
I want to be involved with you all the time.

Because it's probably a turning point when I look back.
I'll think about it for a while.
Don't worry because I'm not depressed.

---
【作品情報】
・2004年発売 1stアルバム
・第47回グラミー賞にてアーティスト、ソングライター、プロデューサーとして10部門でノミネート、3部門受賞
・「最もクオリティが高いデビューアルバム」と評される恐ろしいほどの完成度で半端者を黙らせる名盤

【収録曲】
1. Intro
2. We Don't Care
3. Graduation Day
4. All Falls Down – (featuring Syleena Johnson)
5. I'll Fly Away
6. Spaceship – (featuring GLC/Consequence)
7. Jesus Walks
8. Never Let Me Down – (featuring Jay-Z/J-Ivy)
9. Get Em High – (featuring Talib Kweli/Common)
10. Workout Plan
11. New Workout Plan, The
12. Slow Jamz – (featuring Twista/Jamie Foxx)
13. Breathe In Breathe Out – (featuring Ludacris)
14. School Spirit – (Skit 1)
15. School Spirit
16. School Spirit – (Skit 2)
17. Lil Jimmy – (Skit)
18. Two Words – (featuring Mos Def/Freeway/The Harlem Boys Choir)
19. Through The Wire
20. Family Business
21. Last Call

【まずはこの曲】
「Through The Wire」
「Never Let Me Down – (featuring Jay-Z/J-Ivy)」
---
209 <<
ミスター・ビッグ「Bump Ahead」
211 >>
Not Yet「already」

---